Vector artwork conversion tips and tricks: a topic that new artists widely search on the internet.
Since you are here, you might have seen multiple images like the one below.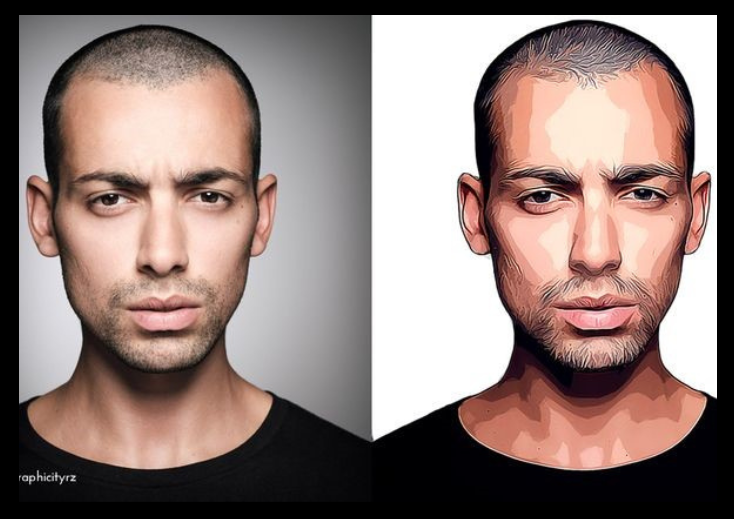 How creatively the designer converted a raster into a vector, right? Don't worry, pal; you can do the same now. You just need to follow some amazing tips and tricks that we have mentioned here for you.
Do remember, practice makes a man perfect. Just like Rome wasn't built in a day, a perfect artist isn't built overnight. Years of practice, hard work, and effort are required for you to become the best vector artist.
If you are planning to start providing service for this particular art, let us help you to become the next Yukio Miyamoto. Put your glance at the ways you can convert an image into a cartoonish drawing and start practicing now.
FIVE WAYS TO CONVERT IMAGES INTO VECTOR ART
To convert a normal picture into Vector illustration art, all you need is an editing app.
Photoshop
Illustrator
Light Room
These are some picture editing software, commonly used in the market. Using these options, you can convert a pixelated pic into a patched pic.
Since you have decided to become a digital illustrator, let us help you on the way. Take a look at some useful tips and tricks and follow each one to follow your dreams.
Make A Drawing:
Since you are a beginner, choose an easy thing to draw and make a sketch. The draft you will make will be scanned by the software to digitize it.
Vector-style art can be made by making something that is easy to draw digitally and can be easily detected by the app. Some sketches are interesting but are made up of light and blended pencil shades. Such images are a bit challenging for the beginner-level designer to draw on the screen. Make something with a dark pencil, and with defined lines so that you can trace the lines on the screen.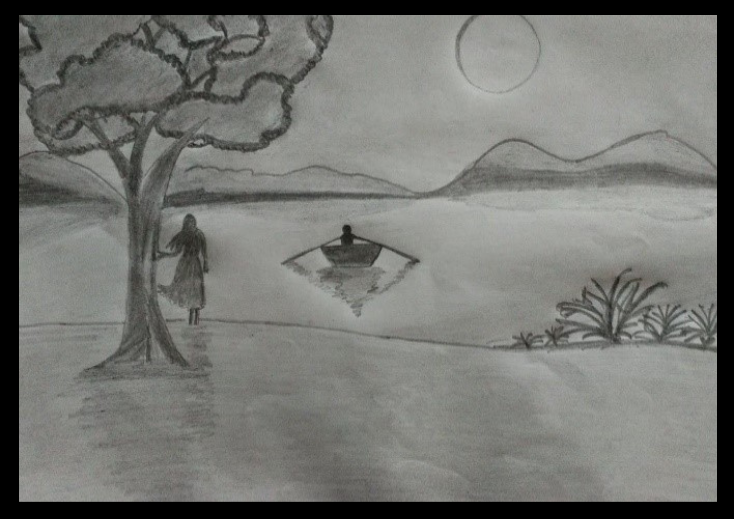 Look at the above picture. On the left, the picture you see has clear lines and boundaries. While the picture on the right is blended. No doubt both pictures are amazing, but for a beginner, the one on the left is easy to take start with.
Digitize Your Picture by Scanning
There are two options used to digitize the picture. Either you can simply scan the picture or click a high-resolution snap. Most practicing professionals recommend scanning. Tone the settings of the app and scan your picture to make a softcopy for your drawing.
Tip: Make sure your file is bigger and better because it helps to provide you with a more detailed picture of your scanned file.
You can also excel in the art of embroidery digitizing if you learn the knack of digital conversion.
In the case of a black-and-white image, use monotone effects to get the improvised quality of the image. Even though designers recommend scanning but if you want to capture a snap, you can tweak the settings and take one
Erase The Unnecessary Details:
How difficult is it to adjust the picture or text, when a document is fully ready? A slight change disturbs all the alignments. For this, you have to clean your design. If we look at the pencil sketch we inserted into the app, it is all nice but has some unnecessary lines.
When we are making a sketch, we are so indulged in our drawing that we forget to remove the excessive marks and lines on the paper. The pointless marks need to be removed before you proceed to convert your raster.
Remember the not-needed details are always preferred to be removed by the professionals. If you are planning to provide your own vector art services, consider the small things.
The clearer your picture will be, the more it will be easy for the software to detect it and change it. Your negligence here can take up your hours later. The small needless marks can make your final draft a bit smudged, which will then be needing more adjustments.
Remove The Background:
Whether your painting was a whole scenery or just a small shape, you can now make it as you desired.
Here you need to decide, what part of your image, you want to keep and what part needs to be eliminated. Outline the intended vector shape and delete the rest. Now you have a full playground to play in. Decorate your design, insert colors and make it the way you imagined.
The Final Draft:
As you have now a perfect picture, use the smooth tool to fluid the lines and shapes. Your final draft is now ready. Save your new vector file and showcase it to whomever you want. If you are wondering what is a vector file? The patched image, created through the mathematical formulation, establishes grid points. The example includes PDF, AI, EPS, and SVG.
The FAQs:
There are some frequently asked questions related to raster and vector styles from beginners listed below. If you have similar questions solve your query from the answers mentioned after each question
What is the purpose of vector images? Who uses them?
Basically, this art is best to provide a creative identification to different companies and brands. They are used for the purpose of printing and branding. The logos you see, the icons, and other graphical images on different platforms are all the blessings of this digitizing art style
Why is the art made? What can you do with it?
Since the creative artwork is not dependent on the resolutions, one can use it in banners and posters as well. Large signs and other format jobs utilize this kind of drawing to own a creative image. It also serves as a great element for the business cards and packaging, sticker and the reason is its details. The tiniest particle is enhanced and sharp.
Conclusion:
Vector images are not hard to create when you have the perfect knowledge of technical software. The designing applications are actually fun to use. If you are someone who likes to draw, the software can be your jam.
We are living our life in 2020. Being a part of the 21st century requires us to be adaptable and adjustable. There was a time when paper painting and crafts were valued. But now graphical designs have taken over the era. You will see banners, logos, and different images utilizing vector art. The urge of companies to get one of the best logos has created many artists.
People who used to draw on paper are not digitizing their images for the purpose of selling. Art is nowadays considered the best way to make money. If you have similar plans for the future, practice the above steps to become a top artist.